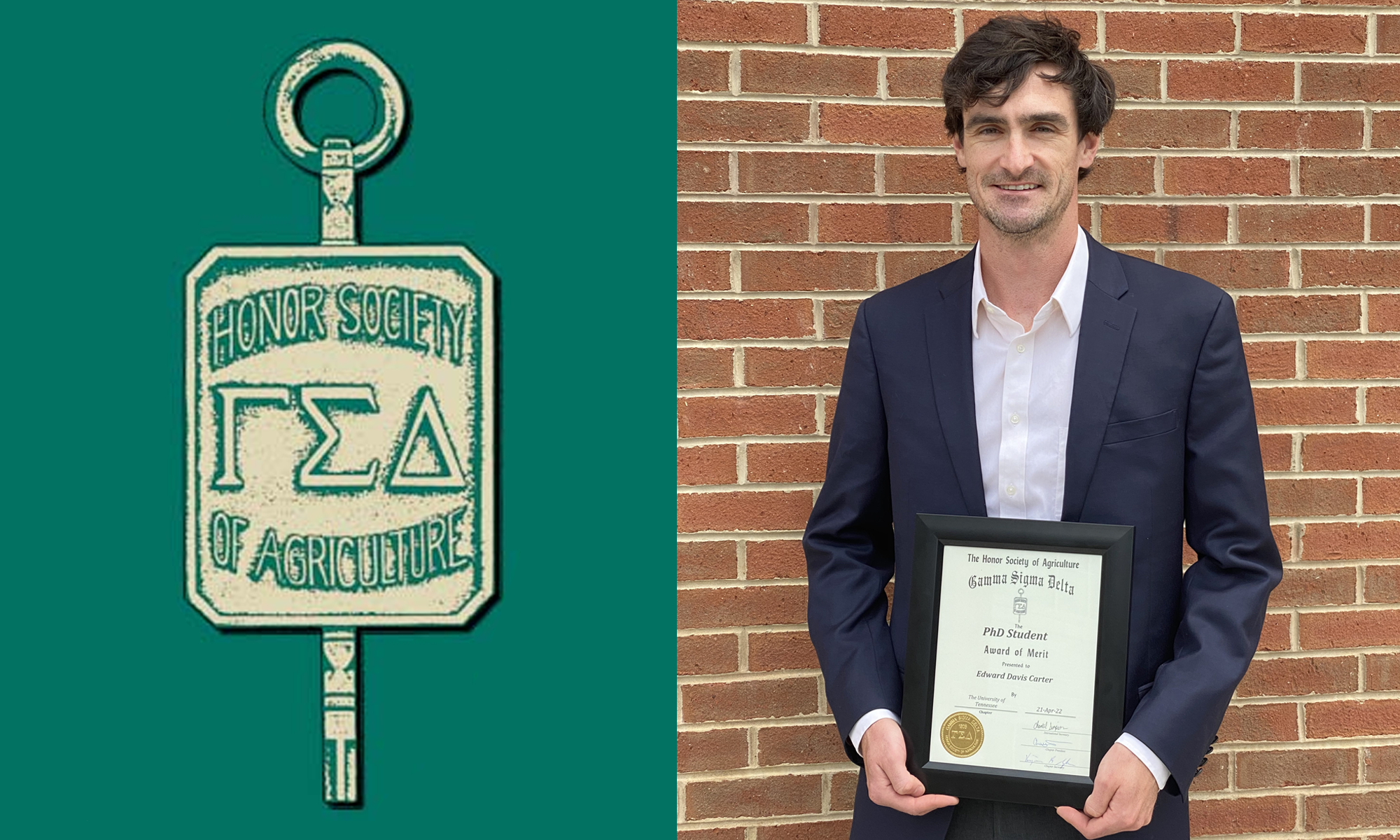 PhD student Davis Carter received the Gamma Sigma Delta (GSD) Graduate Student Award during the GSD Spring Awards and Initiation Ceremony on April 21, 2022. This award goes to the top PhD student in the UT Herbert College of Agriculture that has demonstrated excellence in research, teaching, and service. 
Gamma Sigma Delta is an international honor society dedicated to recognizing the accomplishments of students, faculty, staff, alumni, or industry supporters. The society contributes to the advancement of agriculture through related sciences including natural resources, human ecology, and veterinary medicine.
Congratulations, Davis!