Teaching
Drs. Gray, Miller, and Wilber are actively involved in teaching and training students. Their courses involve a combination of classroom, field and laboratory experiences. In WFS 401 and 433, students participate in an annual, long-term health assessment of salamanders in the Great Smoky Mountains National Park.
Dr. Matthew Gray's Courses:
WFS 101: Current Topics in Wildlife Health
WFS 340: Wetland Ecology and Management
WFS 433/533: Amphibian Ecology and Conservation
WFS 512/FOR 512/FWF 612: Graduate Seminar in Forestry, Wildlife and Fisheries
Dr. Debra Miller's Courses:
WFS 401/501: Ecology and Management of Wildlife Health
WFS 593: Advance Topics in Wildlife Health (1 credit, journal club)
Professional Service: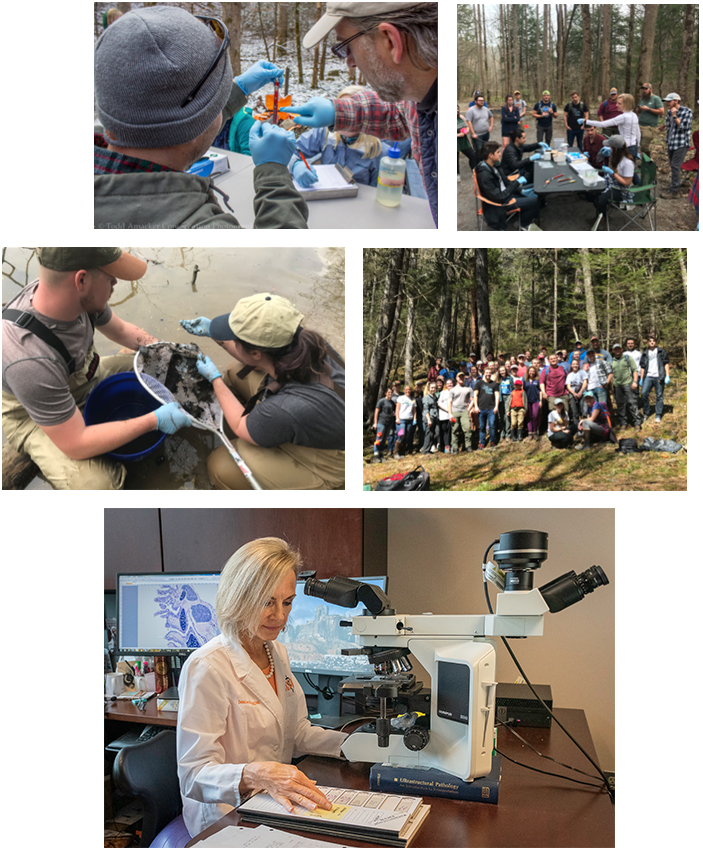 Outreach
Public Outreach Videos:
Professional Development Courses:
Ranaviruses: Emerging Pathogens of Ectothermic Vertebrates, 2016.
Conferences and Symposia: